Industrial PC IOT WPC/02-32-N3350/ 24VDC / RAM 2Go eMMC 32Go+ Win10
RAM

RAM 2Gb LPDDR4

RAM 4Gb LPDDR4

Storage

32 GB eMMC

Processor

CPU Intel® Celeron N3350
Combinations
RAM
Storage
Processor
Reference
Stock
Price
Add to cart

RAM : RAM 2Gb LPDDR4
Storage : 32 GB eMMC
Processor : CPU Intel® Celeron N3350


Reference : WPC_02_32_N3350

Stock : 0

RAM 2Gb LPDDR4

32 GB eMMC

CPU Intel® Celeron N3350

WPC_02_32_N3350

Available later

€527.00 Tax excl.

- 5%




€500.65 Tax excl.

€527.00 Tax excl.
€500.65 Tax excl.
(- 5%)

RAM : RAM 4Gb LPDDR4
Storage : 32 GB eMMC
Processor : CPU Intel® Celeron N3350


Reference : WPC_04_32_N3350

Stock : 0

RAM 4Gb LPDDR4

32 GB eMMC

CPU Intel® Celeron N3350

WPC_04_32_N3350

Available later

€544.00 Tax excl.

- 5%




€516.80 Tax excl.

€544.00 Tax excl.
€516.80 Tax excl.
(- 5%)
The WPC is a Mini PC Windows low price.
-Inside is installed Windows 10 Entreprise. This mini PC can be used with any system.
-Motion sur Ethernet RJ45.
-It can be connected to external monitors via HDMI or DP port. The 3 USB ports allow broad connectivity with external devices such as Mouse, Keyboards, TouchScreen, USB Drives and so on.
-Power 24 VDC.
Online support
---

 Online support

Videos
---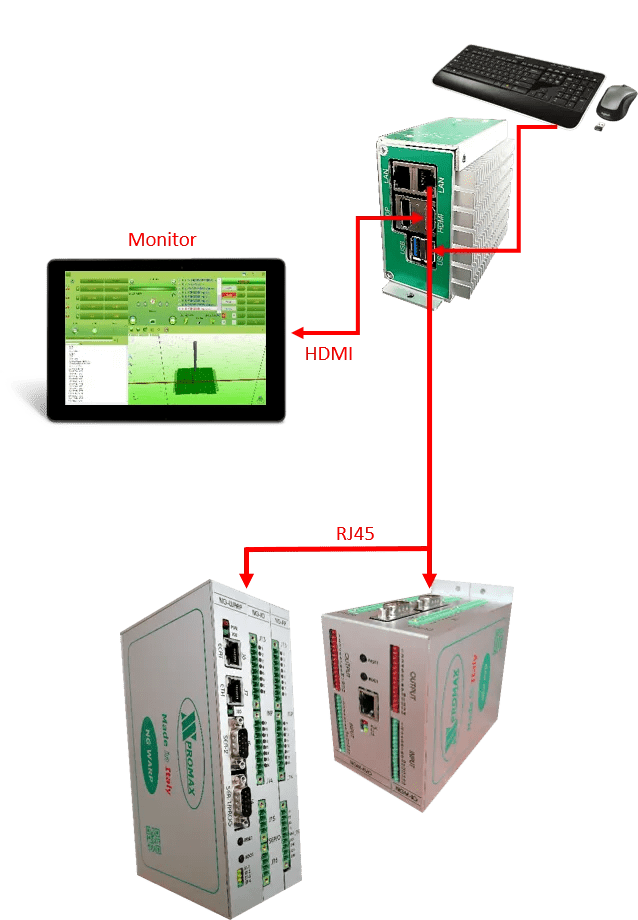 Connection with Promax system