Select your control relay

RLT_SRV_3NT

RLT_SRV_1NT

RLT_SRV_1N
Combinations
Select your control relay
Reference
Stock
Price
Add to cart

Select your control relay : RLT_SRV_3NT


Reference : RLT_SRV_3NT

Stock : 1

RLT_SRV_3NT

RLT_SRV_3NT

Available now

Stock : 1

€54.40 Tax excl.

- 5%




€51.68 Tax excl.

€54.40 Tax excl.
€51.68 Tax excl.
(- 5%)

Select your control relay : RLT_SRV_1NT


Reference : RLT_SRV_1NT

Stock : 5

RLT_SRV_1NT

RLT_SRV_1NT

Available now

Stock : 5

€32.70 Tax excl.

- 5%




€31.07 Tax excl.

€32.70 Tax excl.
€31.07 Tax excl.
(- 5%)

Select your control relay : RLT_SRV_1N


Reference : RLT_SRV_1N

Stock : 3

RLT_SRV_1N

RLT_SRV_1N

Available now

Stock : 3

€32.40 Tax excl.

- 5%




€30.78 Tax excl.

€32.40 Tax excl.
€30.78 Tax excl.
(- 5%)
Operation:
2 thresholds voltage U1 (lower voltage) and U2 (upper voltage) are set via potentiometer. Change of phase voltage on one of phases above or below set voltage thresholds will cause activation of relay.
When the voltage returns in the control phase, the contact goes back at its original state. 

- Presence voltage by LED
- Setting U1 150-210V; U2 230-260V
- Hysteresis U1, U2 : 5V
- Activation time: 1.5 S
- Consumption 0.8W

In order to avoid too much frequent changes in case of ongoing fluctuations of voltage (10 per minutes), the relay is locked for 10 minutes.
Reference
(Ref supplier)
Contact
Voltage
Width
1 RT 16A
(without time lock)
Single-phase 220V L+N
50-450 VAC
18 mm
RLT_SRV_1NT
(CP710)
1 RT 16A
(with time lock)
Single-phase 220V L+N
50-450 VAC
18 mm
RLT_SRV_3NT
(CP730)
1RT 10A
3-phase 400V 3P+1
3 x 50-450 VAC
52.5 mm
Documentation
---
 Technical datasheet

Certificates
---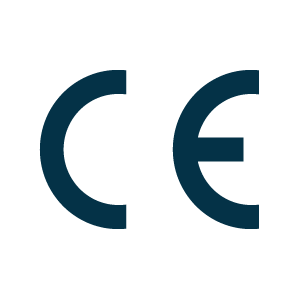 CE Certificate
Online support
---

 How to protect an electrical equipment?

Videos
---

Assemblies and projects